Current Issue
Vol. 6 No. 1 (2023): BJRM (Bongaya Journal of Research in Management)
View All Issues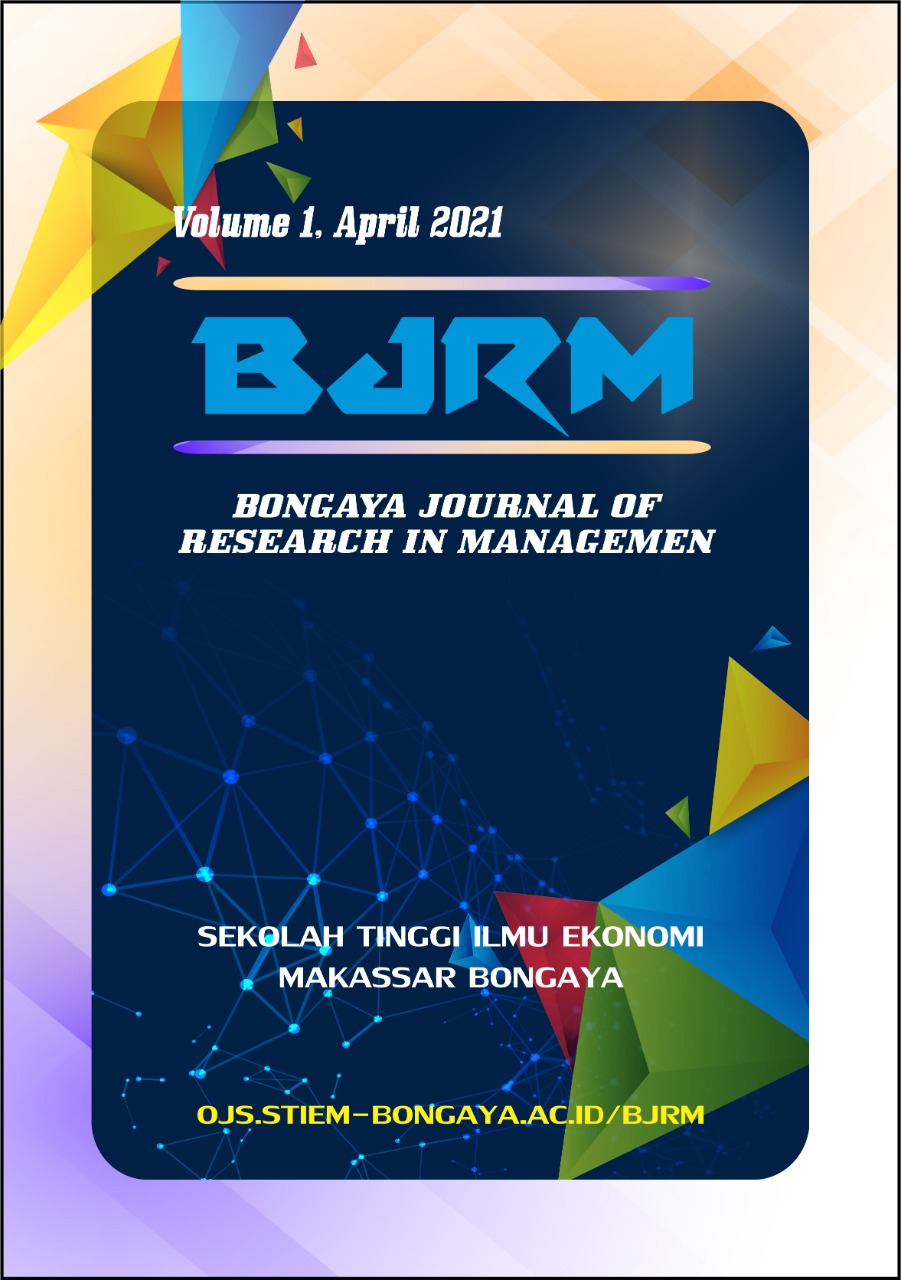 Call For Research Papers (2023)
---
BJRM (Bongaya Journal of Research in Management) is an open access. This Journal published in (April and October). The scope of journal is: Finance and wealth management, Marketing, Human Resource Management, Strategic Management, Operations, Entrepreneurship,  Banking Ethics, Banking Operation and Management.
This journal aims to publish high quality significant original research, expert analyses, new case studies, and reviews in accounting and auditing. The journal welcomes theoretical, empirical, and case studies contributions. Its objective is to provide an international forum for the publication of double-blind peer reviewed submissions. 
---
---
This work is licensed under a Creative Commons Attribution 4.0 International License.
---
BJRM (Bongaya Journal of Research in Management) Indexed and Journal List Title by:
---
Copyright © STIEM Bongaya Makassar
Jl. Letjen. Pol. Mappaoddang No. 28, Kota Makassar, Sulawesi Selatan 90131 - Indonesia
Telp.(0411) 873732
View My Stats